Thank you for your interest!
We are not accepting new volunteers at this time, but we will post when opportunities become available.
Fellow Mortals greatly appreciates the hundreds of hours that are donated every year by our dedicated volunteers. Without their commitment, we could never accomplish our goals.
We rely on our volunteers for many critical operations, including:
Reception
Supply
Transport
Animal Transport
Assistance with Animal Release
Sewing Projects
Facility Maintenance
Yard Work
Solicitation and Pick-up of Auction Items
Community Outreach and Fundraising
Assistance with Mailings
Fellow Mortals is a professional wildlife hospital that operates under licensing of U.S. Fish & Wildlife Service, Wisconsin Department of Natural Resources and Department of Safety & Professional Services, and must also comply with the terms of our insurance.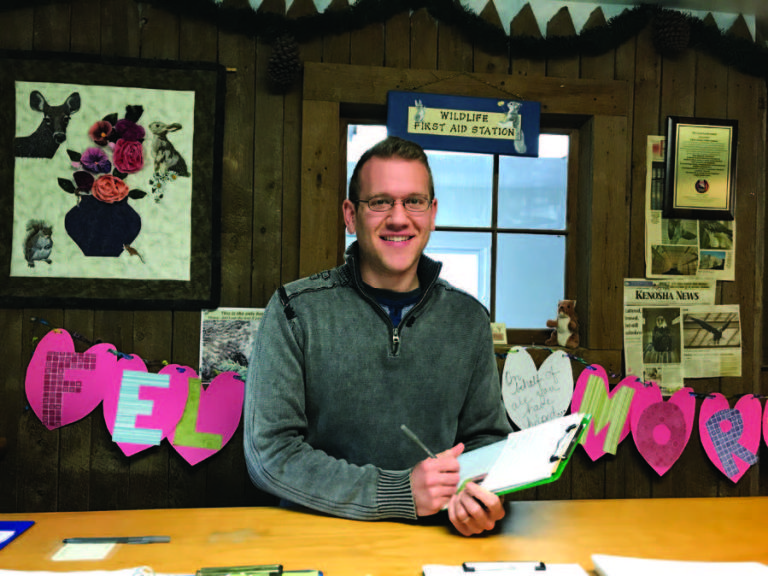 Because of these requirements, our Volunteers must also understand and adhere to our guidelines, and fill out a formal application.  If you are interested in donating your time and talents to help the Wild Ones, please download the following documents (in Word format), fill them out and return them to us.
Thank you for your interest—We hope to hear from you soon!
Thank you to our wonderful Volunteers!
Abigail Baker
Bob Hoffman
Carl Wallace
Catie, Horn Feed
Char Sabac
Chris Thornton
Cleo Renner
Cory Maguire
Dakota Benser
Dan Leschke
Darcy & Eric Minkler
Dawn Luce
Dawn Nettesheim
Erik Nass
Isley Corporation
Jan Schlater
Janet Lyons
Janice Dodson
Jen Muffick
Jennifer Logterman
Jennifer Starin
Julio Sanchez
Kathleen Casey
Linda Houge
Mary Ellen Close
Michele Johnson
Neoko Graham
Pam Stachowski
Paula Harris
Ralph Wallace
Rick Sedlak
Sandy Ott
Tammy & Jeff Woller
Theresa Dahlke
Theresa Watts
Wendy Janis